SIA "Akords U" is a licensed and competitive company with a strong market presence.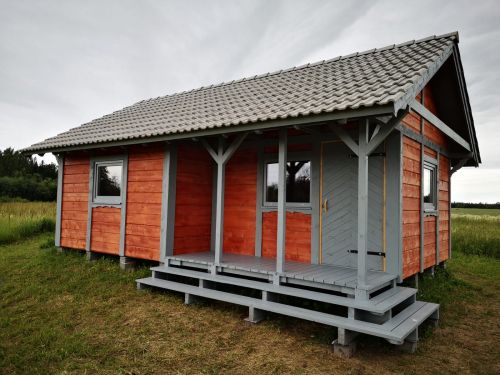 The main lines of business of company "Akords U" are four interrelated fundamental industries – sawn timber, manufacture of wood panel houses, construction supervision, restoration of historical windows and doors and the fifth additional industry – rural tourism. The mentioned four areas are closely interrelated allowing to cut down product and service market prices and ensure a stable and balanced development of the company.
These are four, equally strong yet independent fields of activity which contribute to general perception of company "Akords U". For many we are associated with timber processing or "saw-mill", and yet for others we are only qualified producers of wooden frame buildings or construction supervisors; but, in fact, we can ensure viability and development of each line of business in a single company.
Along with product and service quality, company "Akords U" pays a lot of attention to optimum work organisation for staff working in the mill and objects. Together we form a company which knows that correct distribution of duties and accurate planning of work help us stay focused on the most important aspect – quality of work.
About us in media: